COLO Manual equipment and guns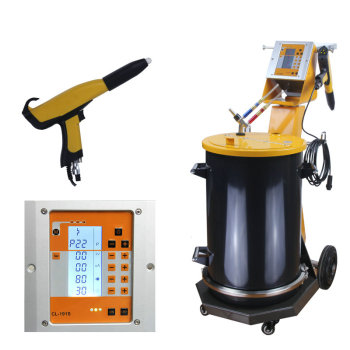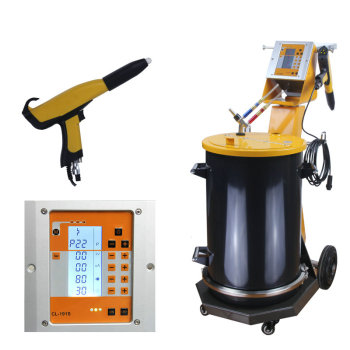 CL-191S Powder Coating Machines 
Unprecedented precision control of current and voltage ensuring maximum efficiency and uniformity of coating.
Flat Parts, maximizes voltage for optimum transfer efficiency.
Complex Parts, modifies voltage while holding current for optimum penetration and transfer efficiency.
Recoat Parts, automatically adjusts voltage and current to the optimum level for recoating previously coated parts.
offers mobility and flexibility allowing operators to position the unit for easy access and adjustment.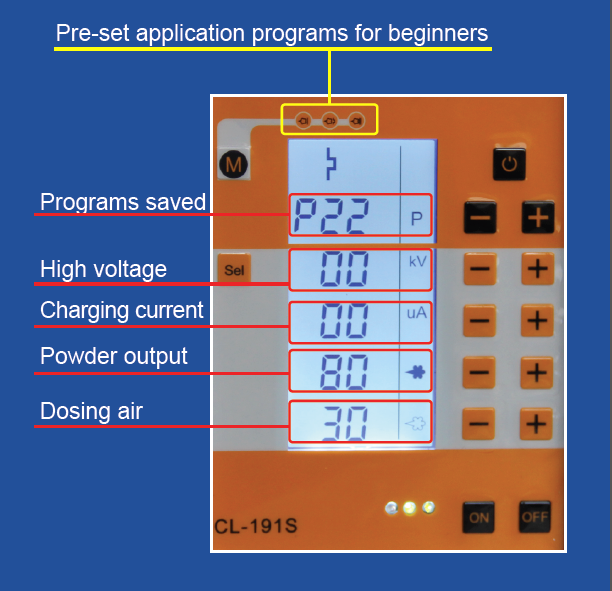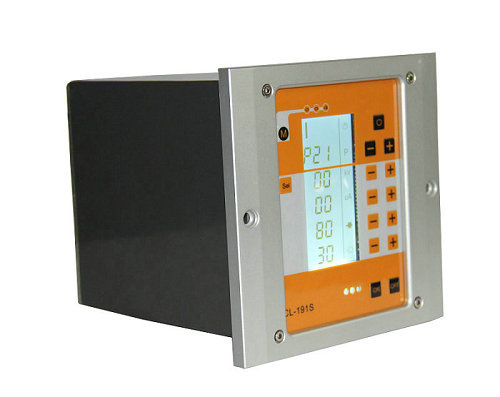 Nominal input voltage

110V240VAC

Frequency

50-60Hz

Connected load (without vibrator)

40 VA

Nominal output voltage (to the gun)

eff.10 V

Nominal output current (to the gun)

max. 1.2 A

Connection for rinsing function (valve)

24 VDC max. 3 W

Temperature range

0°C - +40°C(+32°F - +104°F)

Max. surface temperature

85 °C (+185 °F)

Approvals

II 3 D IP54 120 °C
MAX.input pressure

10bar

MIN.input pressure

6bar

Input pressure (Dynamic based on pressure regulator setting)

5.5 bar / 80 psi

Max.water vapor content of the compressed air

1.3g/Nm³

Max.oil vapor content of the compressed air

0.1mg/Nm³

Max.compressed air consumption

11Nm³/h
The related spare parts for COLO powder coating Machines.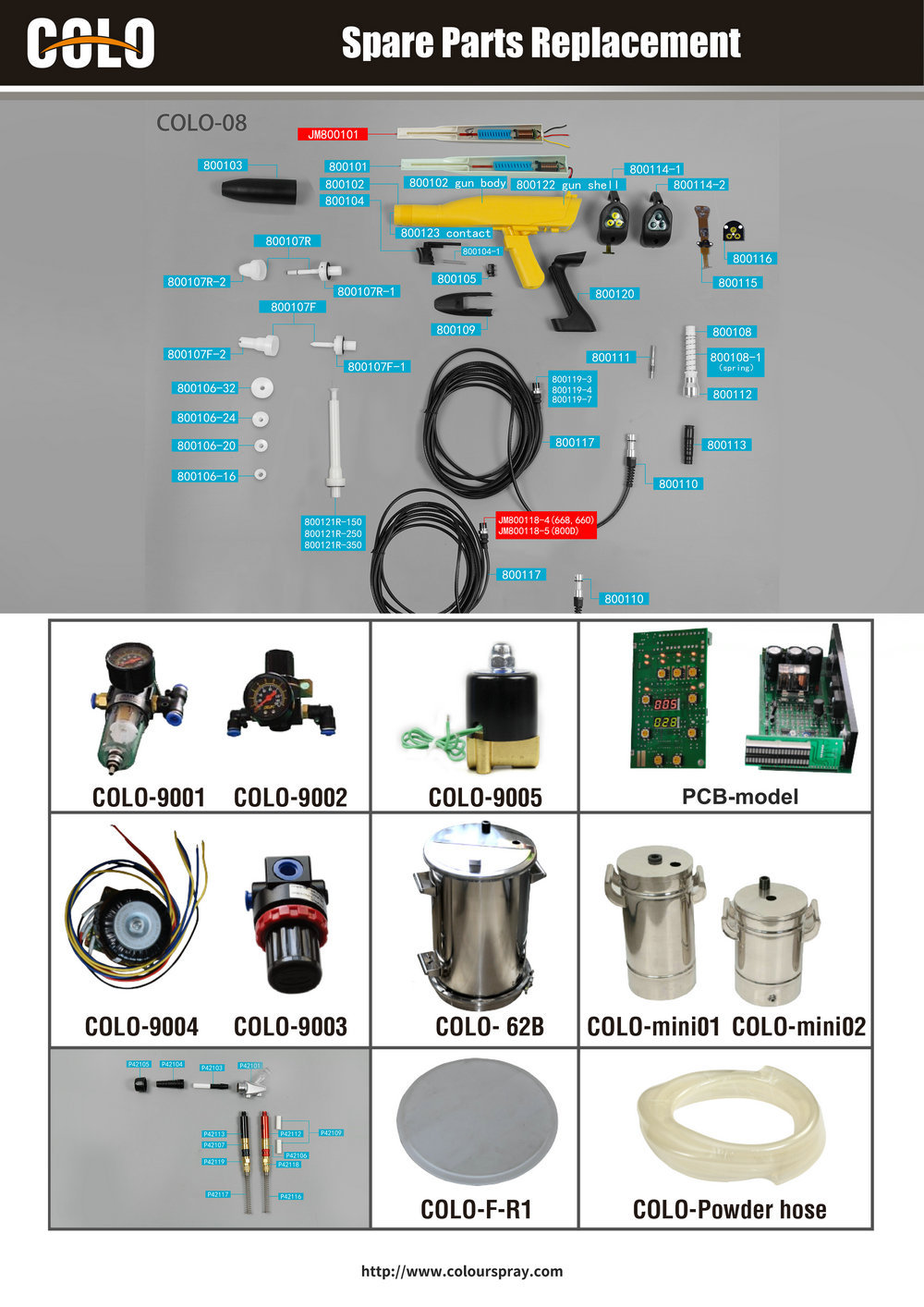 In need of our Powder Coating Kits?
Find out more about our standard Size powder coating equipment Kits (Includes Powder Coating Booth, Electric or Gas Powder Oven, and Optional Gun) or send us your enquiry now to find out what we can do for you.