colo-500star Powder coating machine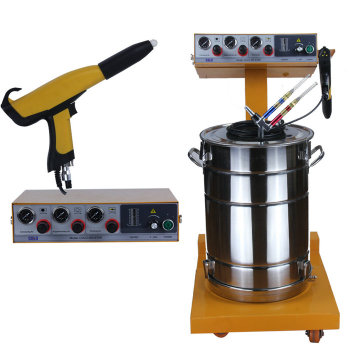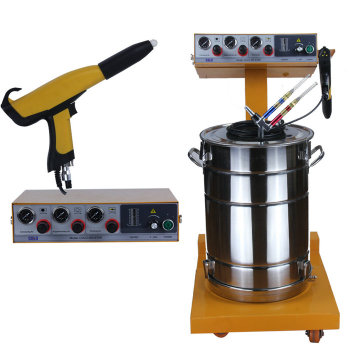 COLO-500 Star is the most of the classic model of the COLO. it is super good for the simple products. 
Powder Coating Machine COLO-500Star
Fully Adjustable Amperage > 
Pulse Power Technology for beating Faraday Cage Effect. 
Able to cut Pulse Power on and off 
Fully Adjustable Air for Pump on Pressure, Dosage and Nozzle Rinsing Air.
Comes with Full Array of Nozzle Assortment. 
Field Tested and Proven to operate in the toughest environments. 
Comes with different array of delivery systems: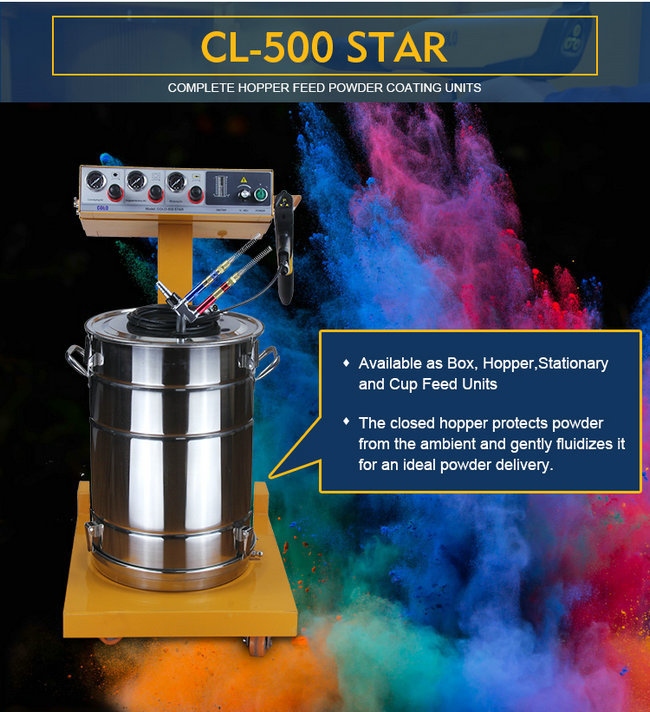 COLO-500 STAR Electrical data:
Mains input voltage: 220V/110V
Operating frequency: 50Hz /60Hz
Powder: 50W
Output voltage (to the gun): 0-100KV ( adjustable)
Maximum output current (to the gun): 180UA(max)
Protection type: IP54
Approvals: CE Certification 
Pneumatical dataInput pressure: Min. 6 bar(87PSI)/max. 10 bar(145PSI)
Recommended input pressure: 7 bar(101.5PSI)
Max. Water vapor content of the compressedAir 1.3 G/m 3;
Max. Oil vapor content of the compressed air 0.1 mg/m3;  
Match with 
COLO-08 Powder Spray Gun
COLO-07 Powder Spray Gun
In need of our Powder Coating Kits?
Find out more about our standard Size powder coating equipment Kits (Includes Powder Coating Booth, Electric or Gas Powder Oven, and Optional Gun) or send us your enquiry now to find out what we can do for you.