New boxfeed Powder coating machine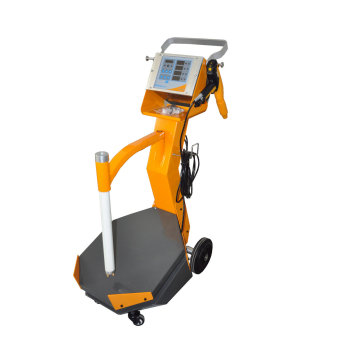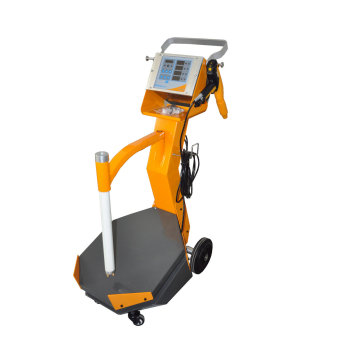 Powder coating is an exciting method for finishing products through the application of tiny dry particles.  For this reason, powder coating is sometimes referred to as "dry painting". Rather than applying the paint in a wet state, we simply use a modern, clean, and efficient electrostatic powder coating process that relies on the attraction between charged particles that are fused together.  This process is generally less prone to mistakes than traditional wet spray.  Further, powder coating does not require the use of harmful chemicals.
POWDER SPRAY SYSTEM
This is heart of the powder paint shop, Normally an electrostatic powder spray system is usted, this sprays electrostatically charged powder into the spray booth where the articles to be coated are hung. Electrostatic forces provide a uniform and  consistent coating quality.

NEW vibrator powder coating systems  CL-161S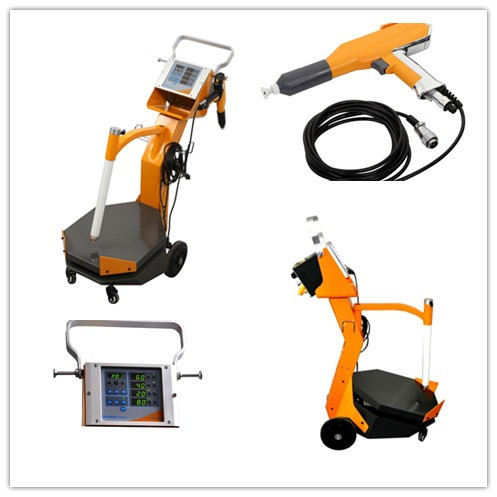 Advantage:
Reservar 20 programma of manual systems
360 degree moving trolley
Durable spray gun
Electrical data
Power range 220V/110V
Frequency 50HZ /60HZ
Temperature range in use -10 ℃+50 ℃
Powder Gun
Gun weight: ……………… 500G
Rated output voltage ……… 24VDC
Input voltage …………… - 200kv
Maximum output current ……… 180Ua(max)
Maximum output voltage………… 0-100KV ( adjustable)
Maximum powder injection :……… 600g/min
Polarity ……………… negative (-)
Pneumatic data
Maximum input-air pressure ………….. 10kg/cm
Optimum input-air pressure…….. 6kg/cm
Minimum input-air pressure …… 4kg/cm
Maximum water vapor content or compressed air ….. 1.4g/N m3
Maximum oil vapor content of compressed air …….. 0.1ppm
Maximum compressed-air consumption……… 13.2 m3/h
Vedios about the coating machines COLO-800D
How to purchase with HICOLO?

NEW manual powder coating machine CL-161S
In need of our Powder Coating Kits?
Find out more about our standard Size powder coating equipment Kits (Includes Powder Coating Booth, Electric or Gas Powder Oven, and Optional Gun) or send us your enquiry now to find out what we can do for you.