Automatic painting robot картина робот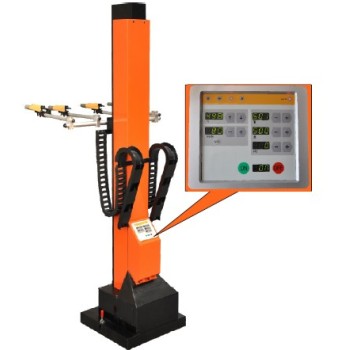 This is important part of a automatic powder coating line. Automatic Reciprocator (reciprocating machine) (Work with Electrostatic Powder Coating Gun) With several electrostatic powder coating gun on the reciprocator Japan Mitsubishi Transducer & PLC controlled Four automatic spray gun rods(qty of the rods can be ordered) .
Technical characteristics
Powe supply:AC 220V  50HZ-60HZ
Frequency:  Japanese  Mitsubishi 
Power motor:0.75KW
Sweep speed:0~60m/min
Acceleration: 1M/Second
speed adjustable by inverter.
Low limit setting by potentiometer
Environmental:0~50degree
Star signal model:digital display
Max load capacity:40㎏
Motion Range:0.3~2.5M(Can be setting)
Point delay time :0-5sec(optional)
The benefits of colo-2000D are:
80 storable programs
Maintenance-free motor
Extremely smooth running through chain
High loading capacity and stability
Long-stroke and short –stroke operation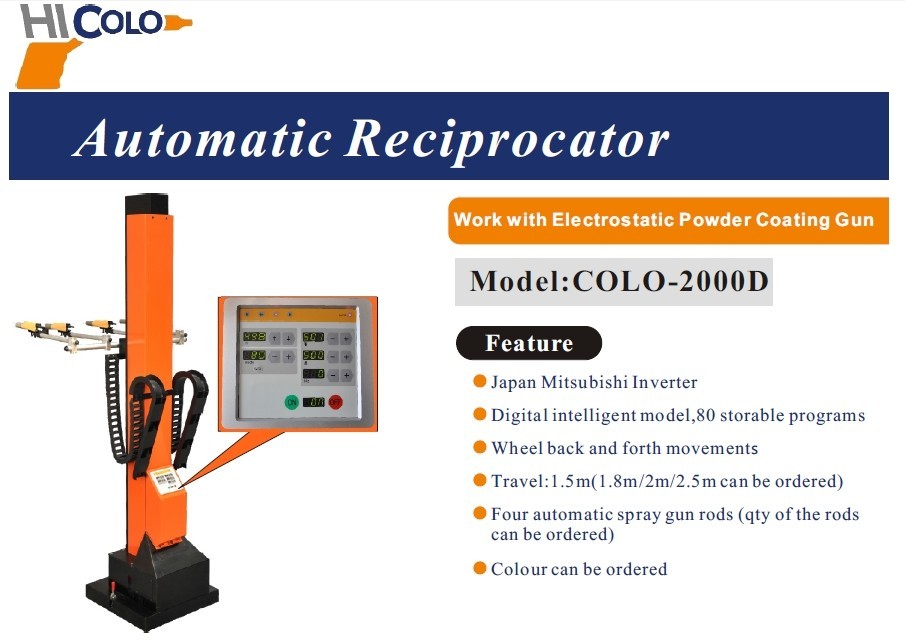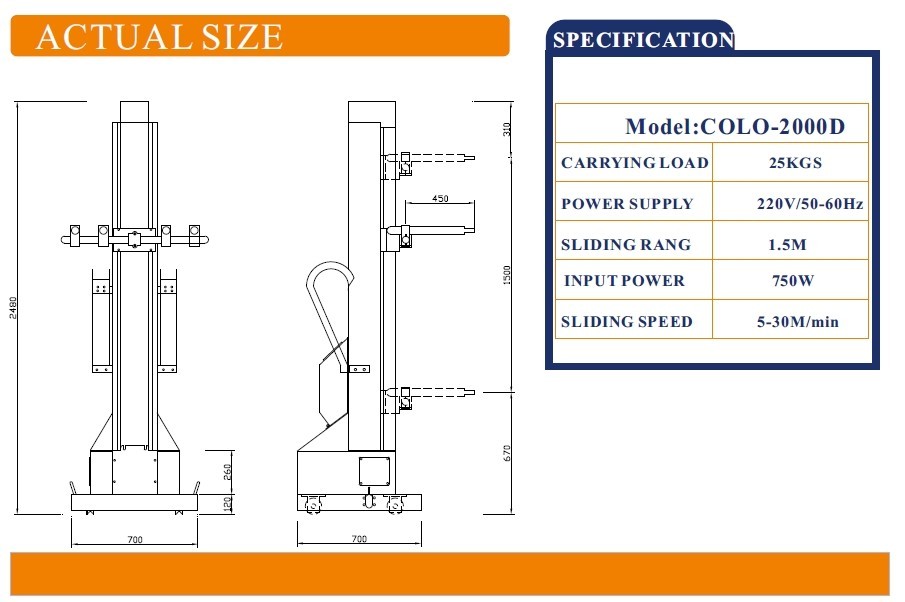 http://www.youtube.com/watch?v=bnywkkhlU7k

In need of our Powder Coating Kits?
Find out more about our standard Size powder coating equipment Kits (Includes Powder Coating Booth, Electric or Gas Powder Oven, and Optional Gun) or send us your enquiry now to find out what we can do for you.