Automatic Powder Supply Center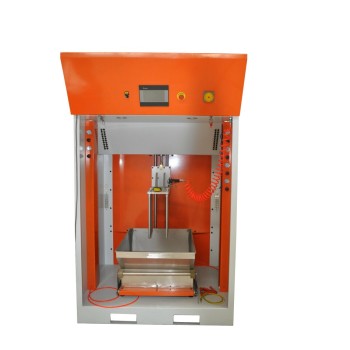 Powder Feed Center for fast color changes and improvement of productivity
The powder feed central system provides fast color change. The automatic spray gun, various powder hoses, and injectors will stay clean automatically during color change. A filter system maintains a comfortable indoor environment by transferring dusts during cleaning. The unit is fully programmable. 
The powder position sensor will detect the position of the powder. A lack of powder will signal a warning which will fluidized the powder barrel :100 liter capacity. The cover extends the capacity and will prevent the powder from wafting.
Shake table: If you do not use the fluidized powder box, the powder can also be placed directly in the original packing carton shock stage. From there the powder can be pumped directly from the carton supply to the powder gun. It does not require cleaning when changing the powder coating box.
The automatic sifter contains a screen which removes impurities contained in the recovered powder.
Control System: Touch screen operator panel and keyboard input increase the supply of new powder automatically. Automatic matching of old and new powders together.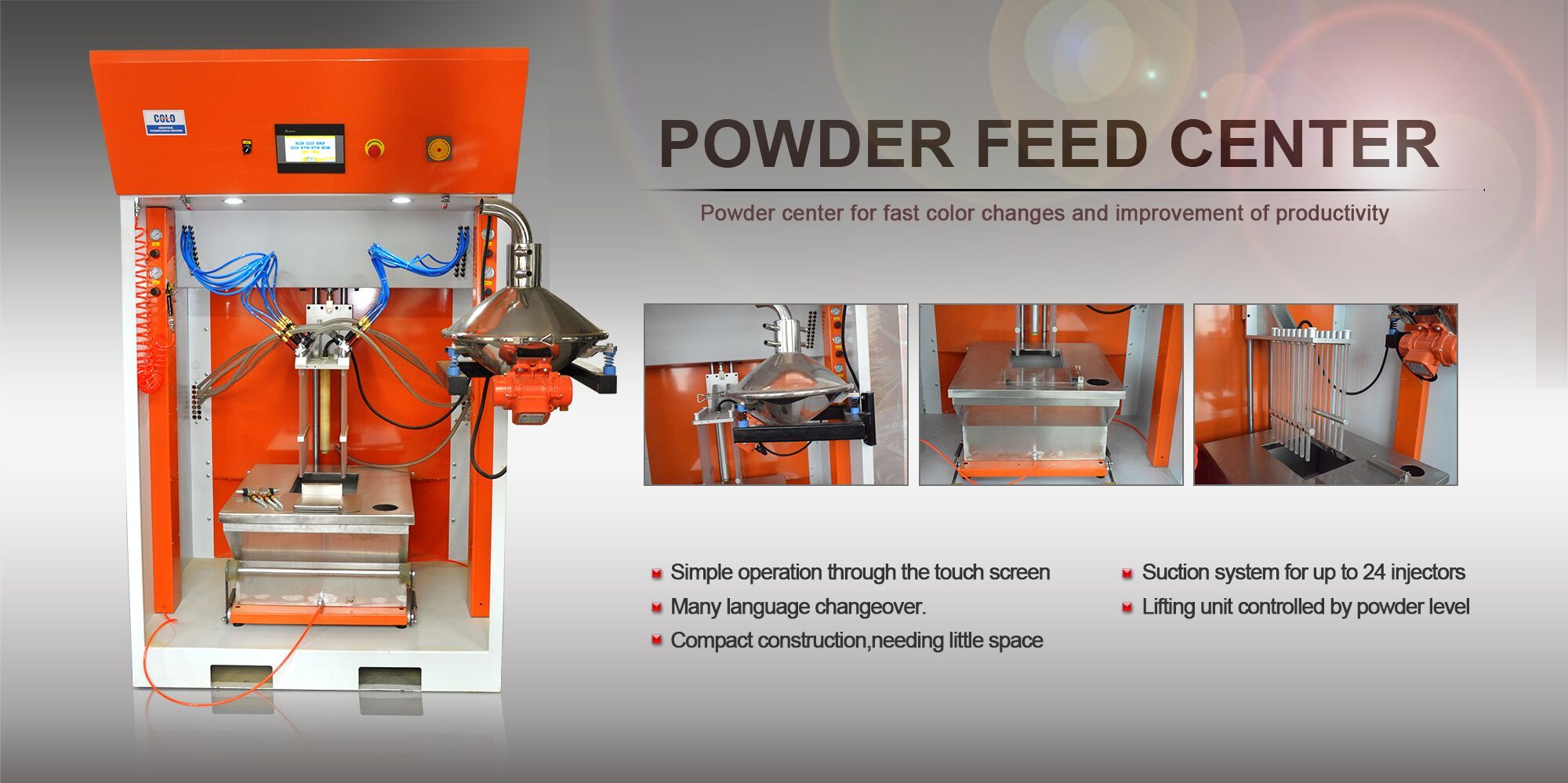 TECHNICAL PARAMETERS
1. Power supply voltage: 1P 220VAC (110V)
2. Power:500W
3. Air pressure:0.6-0.8BMP
4. 
Can be equipped with up to 16 powder pump
In need of our Powder Coating Kits?
Find out more about our standard Size powder coating equipment Kits (Includes Powder Coating Booth, Electric or Gas Powder Oven, and Optional Gun) or send us your enquiry now to find out what we can do for you.